Strategic Foresight for a Changing World
Scholar, Author, Teacher, Speaker, Consultant
George Washington University and The TechCast Project
As an aerospace engineer on Apollo, an Air Force officer, a Silicon Valley manager, professor of technology & innovation, and founder of TechCast, I have always been fascinated with the revolutionary power of technological change driving us into a high-tech global order. My work is devoted to helping all of us — especially leaders in business and government — figure out where this profound transition is heading, what it all means, and how we can get there.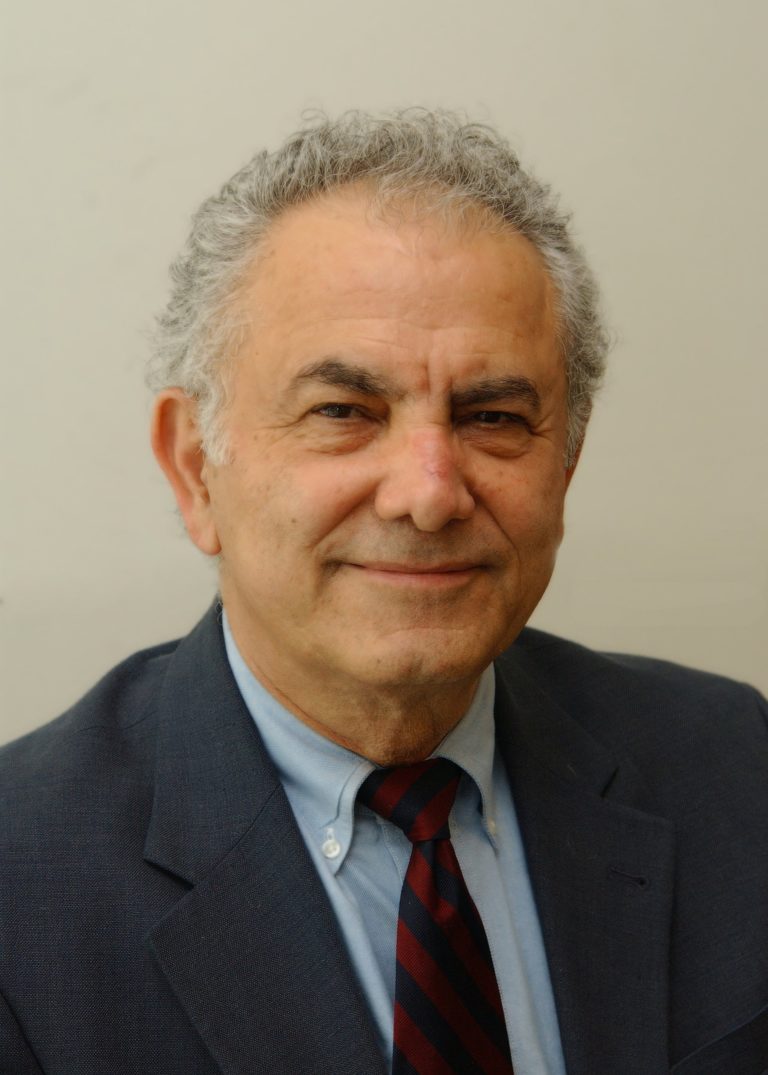 Penetrating Analysis on Hot Issues
A wealth of incisive articles has been published on this blog over the past decade or so. We forecasted the start of today's economic boom and the rise of renewable energy well before today's wave of innovation began in 2015. Self-driving cars, robotics and AI, the IoT and all of the breakthroughs that now dazzle the public were anticipated decades ago. Our recent study "AI and Future Jobs" won a wide audience, and our continued tracking of "collaborative enterprise" suggests a broadening of the profit-centered form of business is underway.
These penetrating pieces will continue to keep you informed, so sign up to get our weekly mailings.  You will want to keep some of these articles for future use.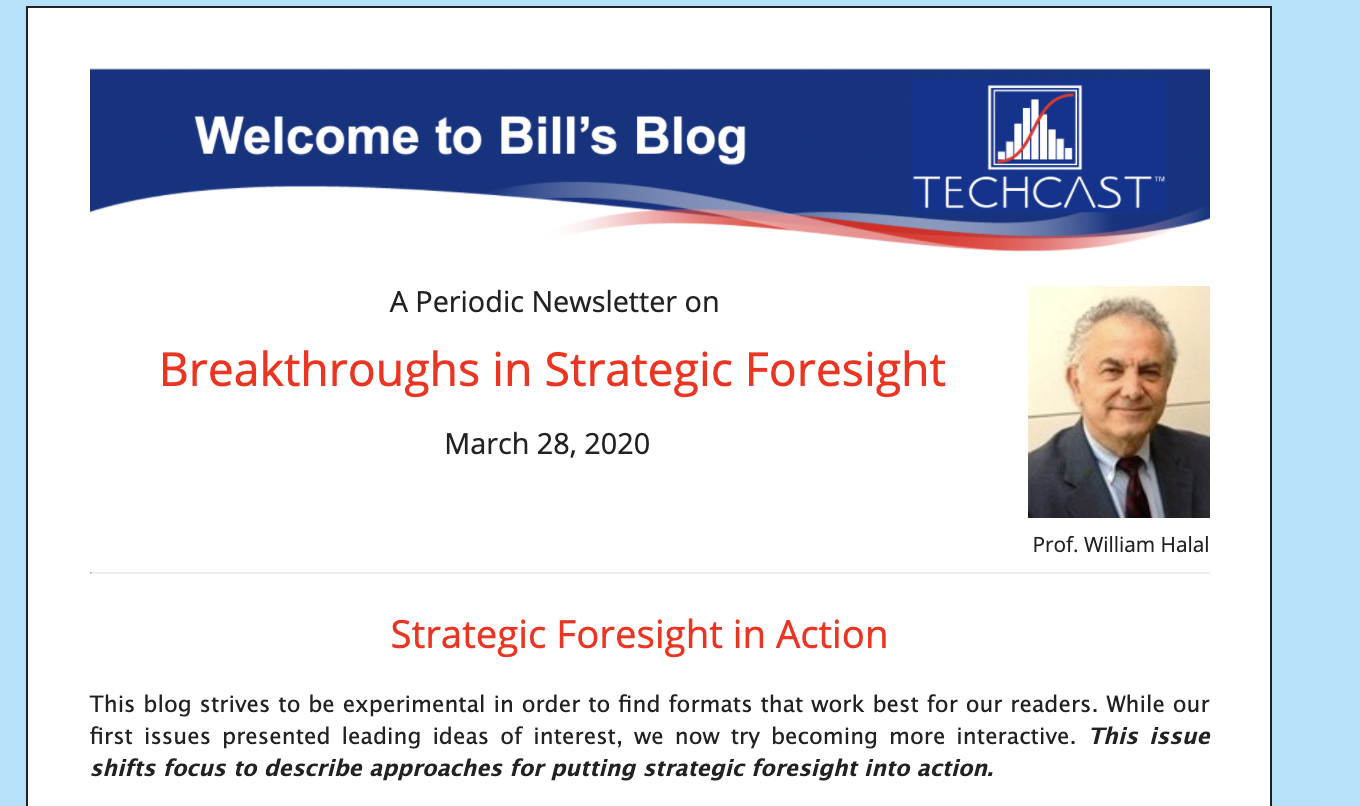 Strategic Foresight in Action   This blog strives to be experimental in order to find formats that work best for our…
Collective Intelligence Forecasting the Tech Revolution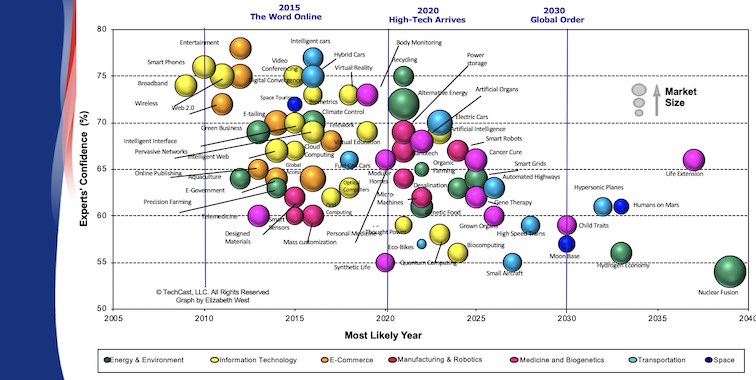 The TechCast Project is an academic think tank that pools empirical background information and the knowledge of high-tech CEOs, scientists and engineers, academics, consultants, futurists and other experts worldwide to forecast breakthroughs in all fields. Over 20 years of leading the field, we have been cited by the US National Academies, won awards, been featured in the Washington Post and other media, and consulted by corporations and governments around the world. Now that a flurry of good forecast material has become common, TechCast is being transformed into a 2nd generation stage – TechCast Global 10.0. We continue to provide forecasts, but TechCast is shifting its strategic focus to assisting in all aspects of strategic foresight.
Top-rated articles and books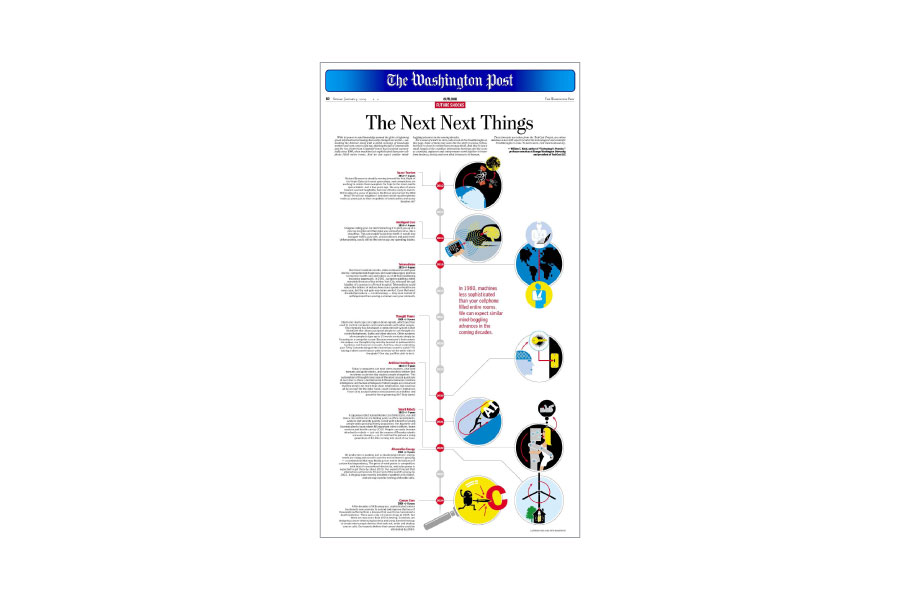 Speaking AND Consulting Services
Prof. Halal and his associates speak at hundred of institutions around the world.
Halal and his team can provide high-quality strategic foresight services at competitive rates because we are a virtual organization drawing on the TechCast knowledge base, our more than 100 experts around the world, university colleagues and graduate students and the resources of Washington, DC. See Clients/Praise and Success Stories.
We have worked with AT&T, General Motors, SAIC,  Blue Cross/Blue Shield, International Data Corporation, the US FDA, EPA, DoD, DNI and National Guard, NATO, Asian Development Bank, King Saud University in Saudi Arabia; MSIST in South Korea; Government of Singapore; MIMOS in Kuala Lampur; and other organizations.
Our associates specialize in solving problems related to strategic foresight:
Strategic Research Studies on any technology, industry, organization or nation.
Strategic Foresight and Planning Systems for organizations and units.
Organizational Design and Change to create agile units integrating financial and social purpose.
Training and Workshops on most aspects of strategic foresight.
Speeches and Presentations on strategic topics to business and government.
Please tell us what's on your mind
Send the information on this form to request help on a project, solve a problem, get training or speakers, make us a proposal, or just pass on your thoughts.
After speaking with a TechCast rep, we will gladly provide a free copy of our new study, Strategic Foresight for a High-Tech World.