Introducing the 2nd Generation of TechCast
       The TechCast Project has led the field of strategic forecasting for 20 years with a succession of improved websites, from TechCast 1.0 to the most recent TechCast 7.0, which has been converted into TechCast Local.
       Now we are pleased to introduce the TechCast 10.0 series as a different type of website that covers all aspects of strategic foresight. As explained in the About pages, we no longer provide subscriptions to detailed forecasts because they are now widely available. The TechCast Project is returning to its academic roots to focus on research studies, teaching and consulting.
        We now provide Forecast & Strategy Reports covering all strategic trends driving today's rapidly changing world, and we also conduct cutting-edge research for planners, leaders and researchers. Our weekly newsletter on all this incisive work is so useful you'll want to save these penetrating analyses. And our international panel of thought leaders discusses all this online, helps foster new projects and is available to assist others with their strategic needs.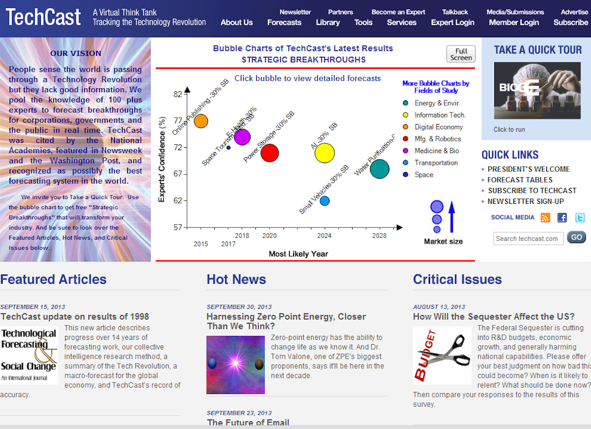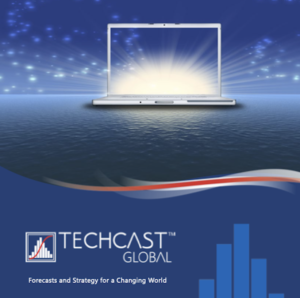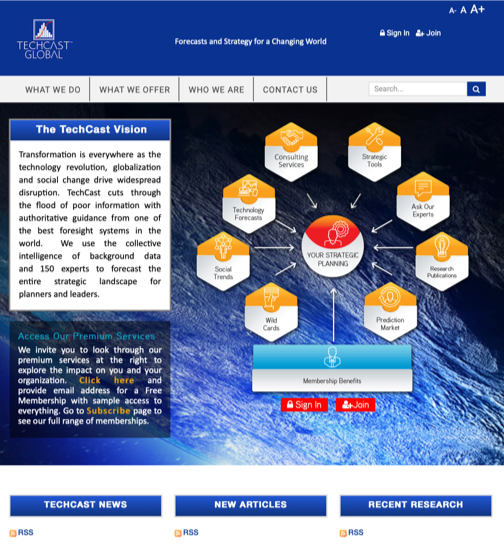 Browse through our Forecast & Strategy Reports, Publications and Expert Panel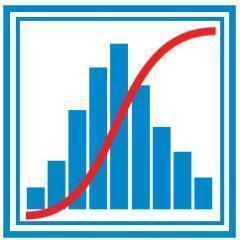 Forecast & Strategy Reports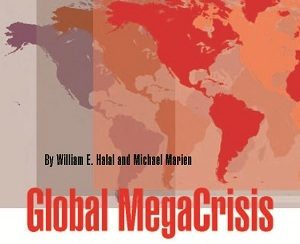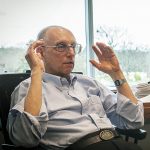 ForecasT and Strategy Reports
Filter by our three categories Emerging Technologies, Social Trends, and Wild Cards or use the search feature to find a specific topic.
| Image | Title | Summary | Categories | Author | Date |
| --- | --- | --- | --- | --- | --- |
| | Promises and Perils of AI: Yes, a Powerful Tool … But a Singularity? |   TechCast is proud to present results from our study on Promises and Perils of AI. This study was … | Blog, Emerging Technologies, Professional | Bill Halal | June 15, 2023 |
| | The Cognitive Roots of Conflict | TechCast's study of mis/disinformation leads us to this broader focus on studying the Cognitive Roots of Conflict. … | Blog, Emerging Technologies, Professional | TechCast Team | September 13, 2021 |
| | Mis/DisInformation | Executive Overview You would think we should have been enlightened by the past few decades … | Emerging Technologies, Professional, Uncategorized | TechCast Team | July 24, 2021 |
| | Life Extension | Summary Life extension is defined as prolonging human life beyond the normal limits of roughly … | Blog, Emerging Technologies, Uncategorized | TechCast Team | June 3, 2021 |
| | Global Depression | See our new forecast on the probability of a global depression. | Social Trends | TechCast Team | March 5, 2020 |
| | Global Pandemic | Disastrous pandemics capable of killing many millions have devastated humanity throughout civilization, most famously the … | Social Trends | TechCast Team | February 7, 2020 |
| | Democratic Enterprise | The financial crises that hit the world in 2000 and 2008 raised serious doubts about … | Social Trends | TechCast Team | February 6, 2020 |
| | Solar Will Be 'Sustainable' in 2014 |       This is a good example of TechCast's ability to forecast breakthroughs with … | Emerging Technologies | TechCast Team | January 23, 2020 |
| | Inequality | Throughout the industrialized world, the rich are getting richer and  the poor and middle class relatively … | Social Trends | TechCast Team | January 22, 2020 |
| | Cyber War | Executive Overview The threat of severe, debilitating cyberattacks is growing exponentially as the digital … | Wild Cards | Bill Halal | November 13, 2019 |
| | Superbugs | The Scourge of Drug Resistance If antibiotics stop working, medicine will return to the 19th … | Wild Cards | Bill Halal | October 27, 2019 |
| | Alternative Energy | THE TRANSITION TO ALTERNATIVE ENERGY In a time of growing concern over climate change, a … | Emerging Technologies | Bill Halal | October 6, 2019 |
| | Global Ethics | People Uniting the Globe A growing number of influential people advocate a new global ethics … | Social Trends | Bill Halal | September 19, 2019 |
| | Artificial Intelligence | As Attractive and Elusive as the Holy Grail   Ever since Alan Turing defined the … | Emerging Technologies | TechCast Team | September 18, 2019 |
| | China Falls | Will China Collapse Like the USSR? Although China has been one of the world's fastest-growing … | Wild Cards | Bill Halal | September 18, 2019 |