Planning for Transformative Change
The pandemic and other threats like climate change pose an existential challenge to organizations everywhere, and they have made it clear that the present global order is not sustainable. The World Economic Forum called for a "A Great Reset" in all spheres of society. Leaders in business, government and other  institutions need to plan for transformative change – NOW.
Goal  This workshop is designed to help executives develop a new a strategic posture to meet this difficult future.

When

  Ninety-minute meetings will be held on Zoom each Friday at 10 AM Western US time, 1 PM Eastern US time and 7 PM EU time.  Seven consecutive weeks from February 5 to March 20, 2021.

Speakers

Prominent authorities present 20-minute TED-like talks on the pivotal issues of our time.

Participation

  Small groups of participants discuss applications and pool their best judgment.

Topics 

Content includes cutting-edge research from TechCast and other sources. Thought provoking articles, studies and reports are assigned for prior reading.

Cost

  $350 for individual sessions and $1450 for the entire program. Please register at (

website address)

.
PROGRAM
Workshop Host 
Limor Shafman, President of the KeystoneTechnology Group and a frequent speaker. 
Feb 5    State-of-the-Art in Strategy and Foresight
Constant Change from the Bottom Up And the Outside In
Bill and Jess summarize results of their recent survey of strategic foresight practices to outline how strategy formation is changing to cope with the technology revolution. The study's main conclusion is that organizations should developed constant change from the bottom up and the outside in.
William Halal,  The TechCast Project




George Washington University

Bill is professor emeritus of management, technology and innovation. He is founder and director of the TechCast Project and a thought leader  in foresight, strategy, forecasting and related fields. For more, see www.BillHalal.com
Jess Garretson, CEO
The Cognis Group

As leader of this life sciences consultancy firm, Jess provides leadership for the company portfolio that includes IP research, consulting and strategic partnering services, Pharmalicensing.com and FutureinFocus.com–an online subscription services curating foresight reports on technology and innovation trends driving the next 10-20 years.  Many years of experience in both corporations and consulting provided a multi-faceted perspective for driving solutions most critical to brand and business development. 
The Human Side of Transformative Change
Amy Fletcher, Professor of Political Science
University of Canterbury, New Zealand
Small group breakout discussions and reporting.
Readings:
"Updating Strategy for a High-Tech World: Constant Change from the Bottom Up and the Outside In"
Feb 12  Managing the Technology Revolution

Macro Forecast of the Most Likely 2030 Scenario
Bill provides highlights from the TechCast Project forecasting emerging technologies, social trends and wild cards for the entire tech revolution. He concludes with a Macro-Forecast of central themes making up the "Most Likely Scenario for 2030."
William Halal, The TechCast Project
George Washington University
Future Disruption: Where Will You Be Skating?
We are in the midst of a digital revolution. Technology is an integral part of our lives and will continue to be so for the future. We have seen the pace of technological change increase rapidly during the current pandemic. That process will only accelerate, meaning massive change to the business community. We have recently been compelled to institute new ways of working and socializing. Upcoming technologies such as 5G, the Internet of Things and gene editing will alter our lives in ways that are hard to imagine. The use of robots will change traditional employment and the way the jobs are structured, 3D printing will cause shifts in manufacturing capabilities, regenerative medicine will transform medical care, artificial intelligence will manage many of our businesses and electrically-powered vehicles will replace current gasoline and diesel fueled transportation. Only by understanding the upcoming changes will it be possible to adapt to and take advantage of them.
Steven Hausman, Futurist  and Speaker, Former Administrator, National Institutes of Health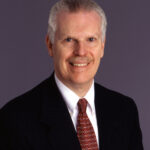 Dr. Steven J. Hausman is a nationally top-ranked speaker in the areas of science, technology, engineering and medicine, recognized futurist, widely-quoted technology authority and author. His speaking specialties include robotics and artificial intelligence, cybersecurity and the security risks of emerging technologies, nanotechnology, 3D printing, bionics and human enhancement,
biometrics, autonomous and electric vehicles, brain-machine interfaces, the Internet of Things, medically-related topics such as aging and nutrition and the history of technology. He received his doctoral degree from the University of Pennsylvania in the field of immunology and transplantation genetics and completed a postdoctoral fellowship at the Institute for Cancer Research in Philadelphia before joining the National Institutes of Health where he had a 31 year career as a researcher and Senior Executive.

Small group breakout discussions and reporting.
Readings:
"Forecasting the Technology Revolution
Feb 19  The Great Reset in Mental Models
The Emerging Global Consciousness
It is increasingly clear that a major shift  in values, beliefs and ideology is needed to make sense of today's turmoil and to grasp the outlines of the emerging global order. This session presents a vision of global consciousness developed by TechCast's study to resolve the Global MegaCrisis.
William E. Halal, The TechCast Project
George

Washington University
Story Thinking
John Lewis,

Coach, Speaker, Author, Story Thinking.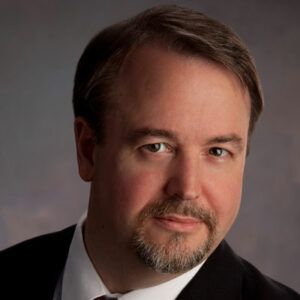 Small group breakout discussions and reporting.
Readings:
"Toward a Global Consciousness"
Feb 26  The Historic Rise of Stakeholders
Building the Collaborative Enterprise
 The Business Roundtable's announcement ending the era of shareholder supremacy marks an historic shift to organizations that work with all stakeholders to better serve a common social purpose. Drawing on TechCast's study on this crucial topic, we help participants understand the profound implications and learn how to manage multiple interests productively.
William E. Halal, The TechCast Project

George Washington University
 Keys to Open Innovation
Anthony Cascio

, Director of Research & Engineering
The Cognis Group
Small group breakout discussions and reporting.
Readings:  
"Redesigning Capitalism
"Business Collaboration Can Jump Start the Economy
"The Collaborative Enterprise"
March 5   Mastering CyberSecurity
Staying Safe in a Digital World

Each day the news is filled with stories about computer crime and hacking which affect our financial institutions, banks, small businesses, large corporations, hospitals, retail stores and
threatens to steal even our own identity. Cybersecurity refers to the practice of defending computers, networks and data from malicious attacks. We will provide an overview of aspects of cybersecurity including viruses, phishing, social engineering, identity theft and personal privacy as well as threats to the Internet of Things and physical security and provide tips on how to protect yourself and your organization from these threats.
Steven Hausman, Futurist  and Speaker, Former Administrator, National Institutes of Health




(See bio above)
Which data, what data, what futures: cybersecurity from the cloud to the brain cloud
We live our existence in a space we see, smell, hear, touch, and taste. However, since the last 10 years, this is not just all the space our existence is lived. We spend an ever-growing part of our time in cyberspace, global domain within the information environment where our digital life carries on — but for which the nature did not equip us for sense making. In this talk we will explore the strategic structure of cyberspace and its implications, to then broaden our aperture looking at trends for both near future and deep futures.
Gabriele Rizzo, Visionary Futurist and Enthusiastic Innovator



Dr. Gabriele Rizzo, Ph.D., APF, holds a PhD in String Theory and Astrophysics. He is the NATO's Member at Large ("world-class expert drawn from academia, industry or government from the Nations") in Strategic Foresight and Futures Studies, and the former advisor to the Italian Minister of Defense on Futures. He is member of the Strategy Board of the European Cyber Security Organization, a PPP worth $2B.  Dr. Rizzo's works inform $1T (one trillion USD) worth of Defense planning, some were evaluated "important pillars of strategy and implementation of R&I" by the EU, and others shape industrial investments in Research, Development and Innovation for more than $20B in 2020.
Small group breakout discussions and reporting.
Reading:
Transformative Technologies in Higher Education

The Time Has Come For More Virtual Learning

Skate to the Future

Significant Cyber Incidents Since 2006

Strategic Research Agenda 2018

Strategic Research Agenda 2020

The 5 most famous DDoS attacks in history
March 12   Coping with Pandemics
Three Futures of the COVID-19 Pandemic in the United States: Implications for all of us.
The Coronavirus is but the latest in a long series of pandemics and more are likely as global air travel and other conditions now favor such outbreaks. This is the time for leaders to learn
from the current pandemic and prepare for future threats. Jerry Glenn, Ted Gordon and Paul Saffo describe three scenarios they created for the American Red Cross, focusing on implications and preventive strategies. 
Jerome Glenn, CEO, The Millennium Project

 
Jerry is the co-founder of the Millennium Project with 67 Nodes around the world. He is also lead-author of the State of the Future reports, co-editor of Futures Research Methodology 3.0, designed and manages the Global Futures Intelligence System. Glenn led The Millennium Project team that created the COVID-19 scenarios for the American Red Cross and lead-author for Scenario 1: America Endures, the baseline, surprise fee scenario.

Theodore Jay Gordon, Futurist and ManagementConsultant

 Ted is a specialist in forecasting methodology, planning, and policy analysis. He is co-founder and Board member of The Millennium Project. Ted founded The Futures Group,  was one of the founders of The Institute for the Future  and consulted for the RAND Corporation. He was also Chief Engineer of the McDonnell Douglas Saturn S-IV and S-IVB space vehicles and was in charge of the launch of space vehicles from Cape Canaveral. He is a frequent lecturer, author of many technical papers and several books dealing with space, the future, life extension, scientific and technological developments and issues, and recently, co-author of a books on the prospects for terrorism and counterfactual methods. He is the author of the Macmillan encyclopedia article on the future of science and technology. He is on the editorial board of Technological Forecasting and Social Change. Mr. Gordon was a member of the Millennium Project team that created scenarios for the American Red Cross. Ted was responsible for the negative scenario that depicted a bleak but plausible future; this scenario contains many assumptions about the unknowns, but in the end seems endurable and plausible.

Paul Saffo,

Forecaster

Paul is a Silicon Valley-based forecaster who studies technological change.  He teaches at Stanford wherehe is an Adjunct Professor in the School of Engineering and is Chair of Future Studies at Singularity University.  Paul is also a non-resident Senior Fellow at the Atlantic Council, and a Fellow of the Royal Swedish Academy of Engineering Sciences. Paul holds degrees from Harvard College, Cambridge University, and Stanford University.
Small group breakout discussions and reporting
Readings:
Three Futures of the Covid-19 Pandemic in the US,  January 1, 2022.
March 19   Practicum on Strategy Formation

 

Art Murray,

President/CEO, Applied Knowledge Sciences, Inc.
Joined By Limor Shafman and Bill Halal
This final session reviews what has been learned and asks to work in small groups to summarize their strategic posture for the years ahead. We conclude  with reports from groups and consolidate results into a master strategy for all organizations.

Small group breakout discussions and reporting.
Readings:
Redesigning Capitalism – Round Two
Comments From Readers On Collaborative/Democratic Enterprise
 
Following up on our last blog on Redesigning Capitalism, this second round continues our process of online collective intelligence to flesh out the background analysis with comments from contributors. Results confirm our framing of the issue, and they also raise crucial questions answered below. We then invite readers to estimate the probability that Democratic Enterprise will enter the mainstream and its societal impact.
Below you will find trenchant responses from the following different voices:  
Chris Garlick shows how the transportation industry is practicing stakeholder collaboration.
Carlos Scheel reminds us to include Nature and the Planet.
Dennis Bushnell claims Democratic Enterprise will emerge organically from market forces.
Linda Smith defends profit as the legitimate business goal.
Young-Jin Choi provides three requirements for "regulated human capitalism."
Jonathan Kolber forecasts that a variety of corporate types will practice stakeholder collaboration.
Peter Bishop agrees with our analysis but questions our trends.
Margherita Abe estimates a 70% probability that democratic enterprise will arrive soon.
Peter King likes the idea but worries about it surviving creative destruction.
Jess Garretson explores the forces and needs of stakeholder capitalism.
Jacques Malan finds this a difficult but crucial topic, and breaks it down by stakeholders.
Julio Milan outlines the importance of moving to a "humanist economy." 
---
Critical Issues
While our original analysis is confirmed largely, several critical issues are raised by these 12 contributors:
Corporate Transformation is Here
 
Almost all commentators agree that the rising threat of pandemics, climate change, income inequality and other social and environmental problems are so severe that business leaders are being forced to "internalize" these issues by transforming corporate structures. This movement is often called "Environmental, Social and Governance (ESG)," while our analysis shows it is more accurately thought of as "collaborative enterprise" or "democratic enterprise." 
Here is a sobering conclusion reached by the World Economic Forum:
 
"The bandwagon of stakeholder capitalism and sustainable finance is well and truly in train. As the future unfolds, those not already on it – authentically and materially – risk getting left behind."
A Broader Form of Free Enterprise Would Be Historic
 
While some are concerned at the passing of "shareholder supremacy," almost all contributors agree the required changes merely extend principles of markets, enterprise and competition into the social frontier. In short, there seems to be no call for fears of socialism because this is simply a broader form of free enterprise.
The emerging model of the "collaborative/democratic enterprise" changes the economic landscape by introducing democracy at the level of the organization. It is neither capitalism nor socialism but an unusually powerful concept that unifies both left and right.  The practice serves social interests as well as shareholders, so it is no longer focuses primarily on profit — capitalism.  It is led voluntarily by CEOs because it can be a competitive advantage, so it is not required by government — socialism. 
At the national level, governments would collaborate with constituents to serve all interests, including green taxes to limit carbon use, laws that promote equality, rulings to disperse market concentrations, etc. 
Progressive business leaders are embracing this idea in a constructive way that solves strategic problems to add value.  In principle, a collaborative system could solve nagging social problems, provide shareholders greater returns at less risk, minimize government oversight, stave off global crises like climate change and turn business leaders into social heroes. Collectively, it would shift global consciousness from self-interest to collective interest — an historic revolution.
Confusion Could Distort Efforts
 
The greatest danger in this period of institutional change is confusion over terms and methods. For instance, some are fearful that serving social needs will diminish the ability of business to survive a competitive marketplace. This danger stems from the decades-long focus on the older concept of social responsibility, without the concurrent need for obligation to perform financially.
The many examples cited here show that a leading edge of innovative firms have survived the test of competition and thrived. The key is to focus on collaborative strategic problem-solving in order to serve all needs better. As noted in our analysis below, stakeholders are actually resources, much like capital, and the challenge is to integrate social resources into business operations. The theory holds that collaborative enterprise should be more effective economically as well as socially. To survive the test of market competition, any system will have to be more productive.
There are also dangers of getting bogged down in endless wrangling over "who gets what." This will require charting a new frontier of management that resolves the political issues that are endemic to any organization. Business leaders will have to form working partnerships with all stakeholders that ensure both responsibilities and rewards are equitable for all parties.
There are probably lots of other distortions that we cannot yet imagine, including the obstacles noted below in our trend analysis. Fasten your seat belts because the next decade or two could prove a bumpy ride.
---
Invitation to Answer Survey Questions
 
We now invite readers to look over the comments below followed by the background analysis. Then kindly send your best estimates of the questions below to Halal@GWU.edu.
PROBABILITY  Please estimate the probability that the mainstream of business in industrialized nations (30% adoption level) shifts to collaboration with workers, customers, governments, environmentalists and other stakeholders over the next several years. (from 0 to 100%)
SOCIETAL IMPACT  Please estimate the impact this would have on society as a whole. (from -10 Catastrophic to +10 Excellent.) 
COMMENTS  What reasons guide you in making these estimates? Other comments?
We are grateful for your participation. Final results will be presented in our next blog for Round Three.
Thanks, Bill
William E. Halal, PhD
The TechCast Project
George Washington University